Welcome to retailMetrix!
Maximize Your
Grocery Store's Performance

with retailMetrix: A Comprehensive

Data Analytics Platform
As a grocery store owner or manager, you know that success depends on many factors, including having the right products and services, a convenient location, and excellent customer service. Another crucial element of success is having the right tools and data to inform your business decisions. That's where retailMetrix comes in.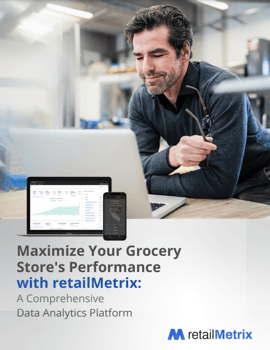 retailMetrix is a comprehensive data analytics software designed specifically for grocery stores. With retailMetrix, store owners and managers can easily track and analyze key metrics such as sales, foot traffic, and customer demographics. By leveraging the power of data analytics, a grocery store can make more informed decisions, identify areas for improvement, and drive sales and customer loyalty
retailMetrix is a cloud-based data analytics platform that helps grocery stores make data-driven decisions to improve their performance. With retailMetrix, you can easily collect and analyze data from every aspect of your business, including sales, customer behavior, inventory, and employee performance.

Do you need a data analytic platform?